Latino Leadership Webinars
2019 WEBINARS
Four Game Changing Webinars: Leadership, Culture, and Personal Growth. Register today!

is a proud supporter of Lideramos
May 14, 2019
William Arruda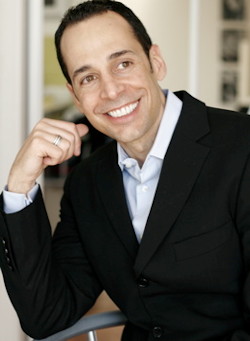 Time Magazine calls him a leader in his field. Forbes calls him a charisma booster and Entrepreneur dubbed him the personal branding guru. William Arruda is a leading authority on using the power of branding and social media to succeed in your career. He founded Reach in 2001 – the global leader in personal branding with representatives in 48 countries. William also writes a column for Forbes.
Date: 5/14/19
Time: 11AM PT / 12PM MT / 1PM CT / 2 PM ET
Branding – Its' got to be "Your thing!"
Ditch. Dare. Do! is a multi-dimensional adventure where fearless early adopters, career-mindedprofessionals, and enlightened companies join the 3D personal branding revolution. Ditch. Dare. Do! eradicates long-held assumptions and habits, presenting a "ditch" mindset that must be shattered, a "dare" challenge to up your game, and a "do" critical action to ensure your success.
Webinar cost: $15.00
September 18, 2019
Juan Gonzalez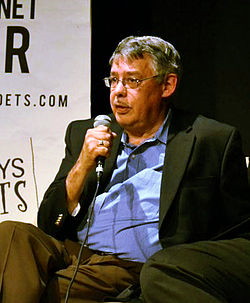 Juan Gonzalez is an award-winning broadcast journalist and reporter. His investigative reports on urban affairs, the labor movement, the environment, race relations and political troubles in Latin America have won widespread recognition, including two George Polk awards for commentary and a 2004 Leadership Award from the National Hispanic Heritage Foundation. González authored five books and co-host of the PBS news program Democracy Now! His News for All the People: The Epic Story of Race and the American Media was a New York Times best-seller.
Date: 9/18/19
Time: 10AM PT / 11 AM MT / 12PM CT / 1PM ET
Harvest of Empire – Latino History and its impact today!
Harvest of Empires spans five centuries-from the first New World colonies to the first decade of the new millennium. Latinos are now the largest minority group in the US, and are shaping American popular culture. Featuring family portraits of real- life immigrant Latino pioneers, as well as accounts of the events and conditions that compelled them to leave their homelands, Harvest of Empire to understand the history and legacy of Latinos in America.
Webinar cost: $15.00
February 20, 2019
Dr. Patrisia Gonzalez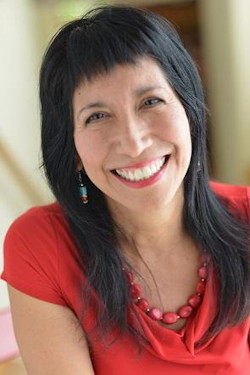 Author of Red Medicine: Traditional Indigenous Rites of Birthing and Healing,
and Traditional Indian Medicine and the Mud People: Chronicles, Testimonios and Remembrances
Date: 2/20/19
Time: 11AM PT / 12PM MT / 1PM CT / 2PM ET
Sacred Directions: Finding Stillness and Order Within the Movement of Relationships
The Latino culture is grounded in our indigenous past. Becoming a Latino leader requires integrating the many aspects of our culture and embracing the wisdom of our ancestors.
Dr. Gonzales will address an Indigenous understanding of finding balance through ever calibrating movement of the body, mind, spirit, environment, and relationships with self and community. This circle includes reflections on the relations among male and female aspects of life, youth and elders; and the four elements of life: water, air, earth and fire.
Join us to deepen your understanding and strengthen your personal power.
March 20, 2019
Dr. Kathleen Allen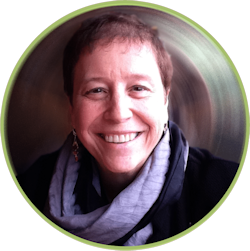 President of her own consulting firm, she has worked in organizations for over 22 years. Dr. Allen specializes in leadership coaching and organizational change. She writes and presents leadership, and human and organizational development. She has co-authored Systemic Leadership: Enriching the Meaning of Our Work.
Date: 3/20/19
Time: 11AM PT / 12 PM MT / 1PM CT / 2PM ET
Leading from the Roots – Nature Inspired Leadership
This book firmly anchors leadership in the soil of nature. It challenges our 20th century views that leadership can be universally applied to all contexts. Instead of using a machine metaphor, Leading from the Roots uses nature. We live in times of volatile, complex, and dynamic uncertainty. It is time to learn the lessons that nature has complied in 3.8 billion years. Nature is an interdependent, complex, dynamic and living system – just like our organizations and communities.
Webinar cost: $15.00
2018 WEBINAR ARCHIVE
The Lideramos to Inaugural Latino Leadership Webinars offered advanced skills, knowledge, and practices for Latino leaders and programs across the country. Four Webinars were offered:
February 21, 2018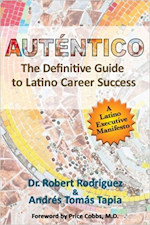 Dr. Robert Rodriquez shared insights from his new book Autentico: The Definitive Guide for Latino Career Success Strategies. He highlighted Hispanic heritage, power and leadership. The book is hailed as a Latino Executive Manifesto: a must read for current and future Latino leaders. Dr. Rodriguez is one of the nation's top experts on Latino professional development. Join Dr. Rodriquez at the Lideramos National Symposium (put link here) Purchase his book on Amazon, via this link.
March 21, 2018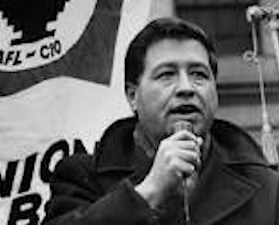 Dr. Juana Bordas commemorated Cesar Chavez day with Si se puede Leadership!! Chavez's leadership was based on Latino values such as hard work, generosity, faith,service and collaboration. Bordas presented a Latino leadership model based on these values and how these prepare Latinos to lead in our multicultural global century. Juana's book The Power of Latino Leadership won the International Latino Book Award for best Leadership book (purchase book on Amazon).
April 18, 2018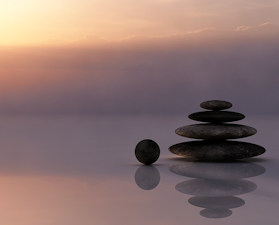 Criss Cuervo , Mindfulness Practicioner, showed the benefits of applying mindfulness to our lives and work. Instead of rushing, feeling like we are losing ourselves, our minds and just losing control, we can re-connect or connect with what makes our lives meaningful. This will lead to inner balance and allow us to influence and inspire others through authentic leadership. Join her online initiatives via this link.
May 16, 2018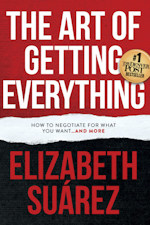 An insightful webinar from Elizabeth Suarez, author of The Art of Getting Everything, Elizabeth provided tools to negotiate like a pro and gave real-life examples of specific issues people and professionals deal with everyday. No way – is the first step in negotiation. As Elizabeth advises – that just means "Games on!" Learn from Elizabeth at the first Lideramos Leadership Symposium.